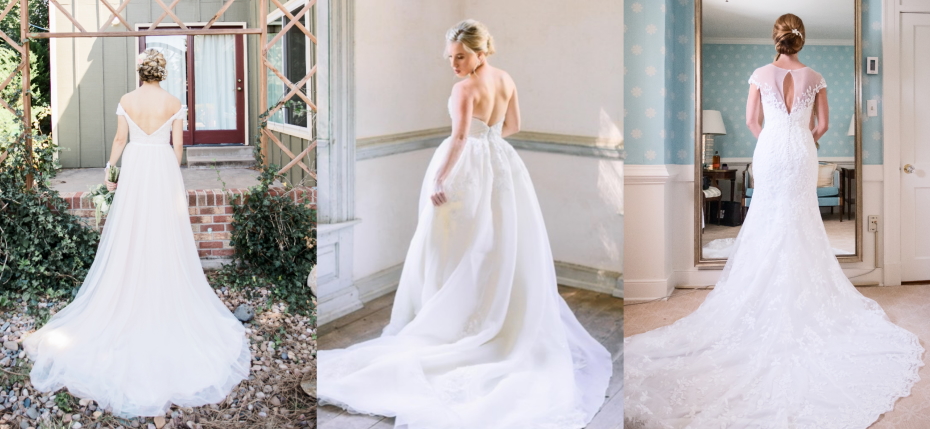 Whether or not your gown should have hidden your wedding footwear is essentially a matter of individual choice. On the other hand, the outfit typically protects your footwear just enough to prevent you from stumbling.
If your gown is quite long in the front, there seems to be a fair chance you'll fall over the fabric. So now the question arises how long a wedding dress should be? Ideally, the front of the gown should be around 1′′ off the ground, with the edges progressively hitting the ground as you approach the train. If you want to learn more about the length of wedding dresses, then keep reading this article.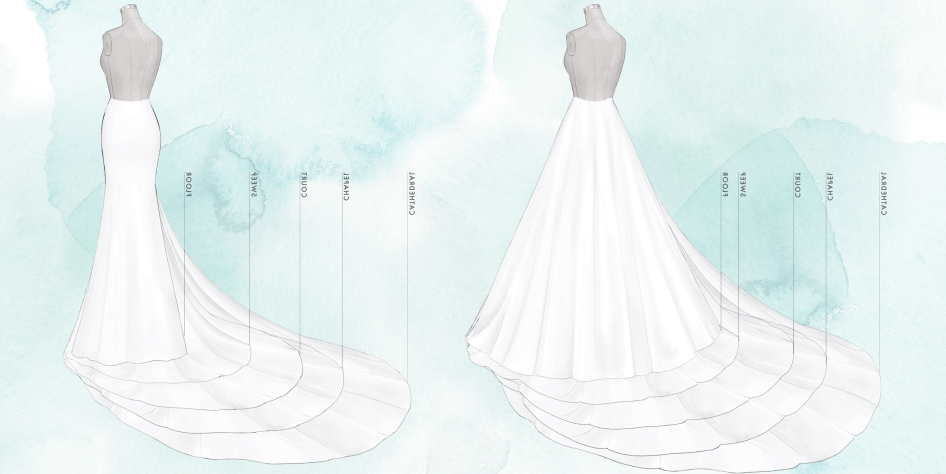 How to choose the proper wedding dress length as per the situation
Hemming guide to wedding dress lengths
Usually, the length of a wedding gown is determined by the measurements from the neck to the hem. Your dressmaker will take this measurement starting from the center of the bride's collar bone to the surface. The bride must not wear any shoes or boots, stand upright, and be comfortable to have the most precise measurement.
Once the dressmaker has the required measurement, she will most probably take an inch or two off to make sure the gown doesn't drag on the carpet, and the woman doesn't trip over the clothing.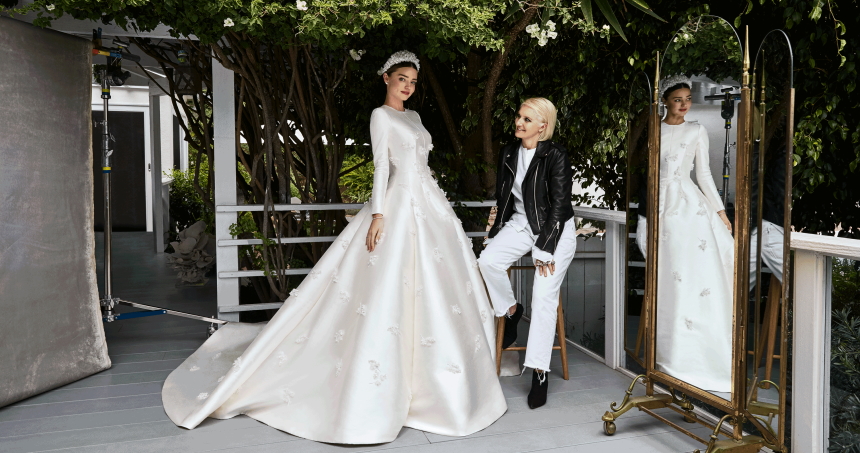 If you intend to wear high heels on the marriage day, keep the hem of your gown to around 3cm or even less from the surface. However, if you intend to wear flats, you can hem your dress by 3cm or more to avoid stepping over it. 5cm would likely be appropriate.
Now, if you are planning a backyard reception or an outdoor marriage in a park or orchard, a marginally higher hem will keep your gown from getting too muddy on the ground or from collecting fallen leaves. A high hemline will also help you avoid slipping flat on your face if the location of the wedding venue has several stairs, particularly on your way to the ceremony.