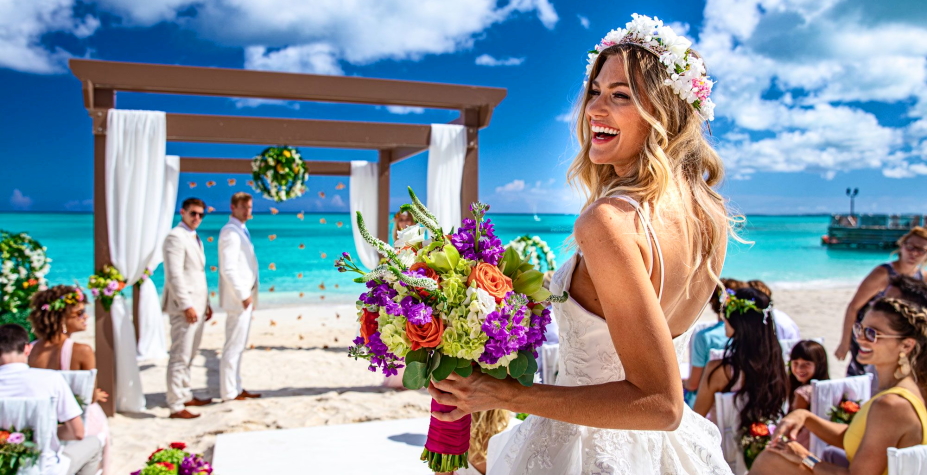 Everybody wants to have the perfect wedding with their soulmate without any problems. A wedding is a great occasion to express your love to your life partner in front of your family and friends. There are different ceremony ideas from which you have to choose the best picture representing you and your partner.
Most people dreamed about the destination wedding on the beach or garden, but some people love to have their wedding indoors in a classy way. A Beach themed wedding is one of the famous ceremony ideas at this time. The beach will give a certain romantic feeling which is perfect for the wedding ceremony. The sand in your toes, wind through your hair, sunset, and the crashing waves are a beautiful combination.
Planning a beach wedding is more complicated than you think. You have to face many hurdles in outdoor weddings than indoor weddings. The weather is one of the critical factors in this type of wedding. Following are some unique beach wedding ceremony ideas that will make this moment unforgettable.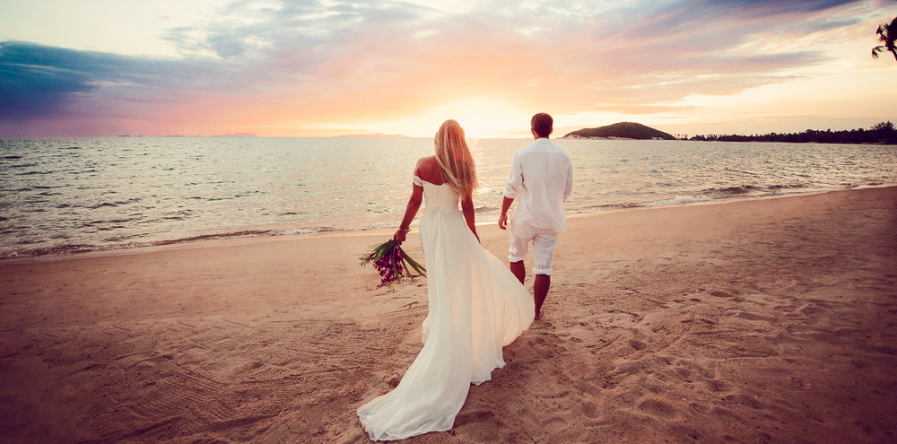 Arch designs:-
You should know that beach weddings are very different from indoor weddings. Therefore, you have to spend extra time deciding the perfect theme for your arch, seating, color combinations, dress theme, etc. Arch is one of the essential things in the wedding. It should be romantic and beautiful. When the bride and groom kiss for the first time after the marriage, this arch will make their background more beautiful.
You can choose a lot of greenery on the arch for the beach wedding, which will complement the sea and the sand color.
Aisle:-
When the bride walks on the aisle with her father, the photographer never forgets to capture the beautiful moment. You can add a little decoration to the gallery for the beautiful pictures, which will look stunning at the end. Rose flower decorations, fruit baskets and antique pieces, seashells decoration ideas will make your wedding extra special. Every tiny detail in the marriage will make a difference.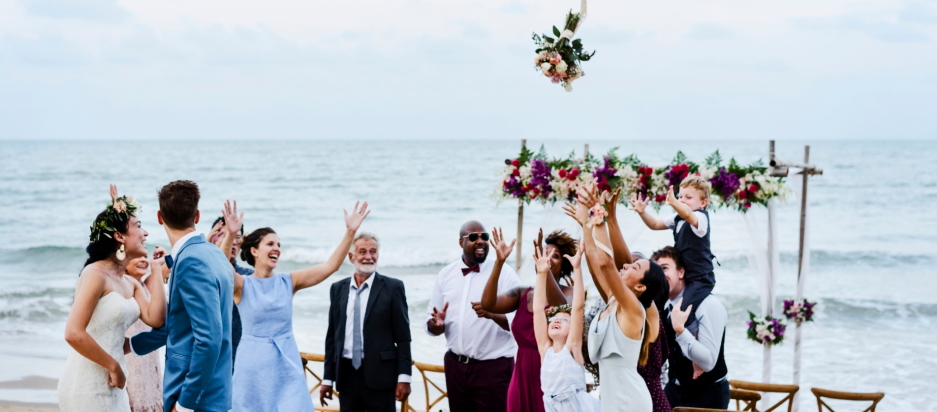 Color theme:-
If you decide on a particular color, it will be easy to choose the decorations and the dresses for the bridesmaid. It will also affect the seating arrangement and the color of the chairs. If you don't want to waste any time chairs, you can take ghost chairs to go with the white color theme, which will complement the sandy color. You can give your colorful bridesmaid dresses, which will look great when you capture the moment on the beach.