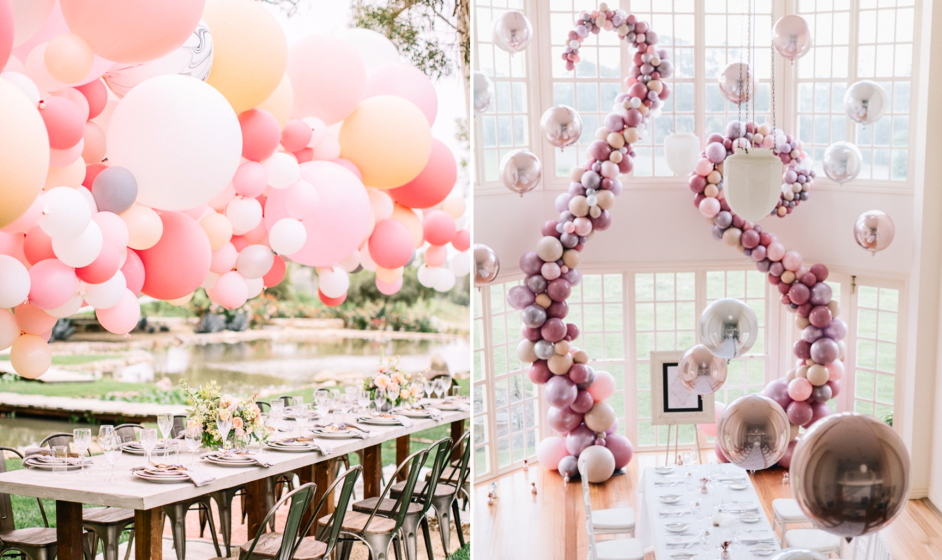 Most people want their wedding to be classy and beautiful, and they prefer to choose flowers instead of any other décor. Flowers will make your wedding ceremony elegant and gorgeous, but the cost of the flowers is very high. There are several choices from which you can choose your wedding décor. Balloon decorations for a wedding reception are becoming popular trends because it is beautiful and affordable.
There are different ways to use the balloon in your wedding décor, which will complement everything in your wedding. You should know that it will not be as classy as the flowers, but it will look stunning if you use them ideally.
Following are some wedding balloon decoration ideas that will look modern on your wedding and will also be unique decorations compared to others.
Entrance arch:-
This is the traditional entrance arch from which the bride will walk with her father to the wedding. For this arch, you can choose a color-coordinated theme that can complement your wedding. You can choose the rainbow theme balloons or the white theme balloons to look beautiful. You should also add the flower arrangements at the end of the aisle on both sides. This will add elegance to your wedding.
Centerpieces:-
If you have a high ceilings hall for your wedding, then the more elevated centerpiece will add a little bit of geometry to the place. The height of the centerpiece will make a huge difference. You can add two to three ballots to the centerpiece, and at the bottom, some flowers will enhance its beauty. You can also add a little declaration to the balloon to create some drama.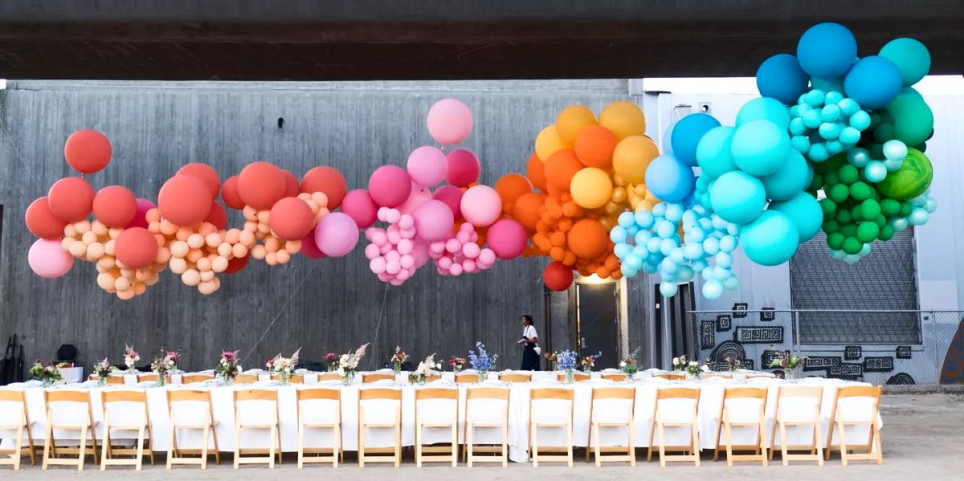 Head table backdrop:-
The decoration behind the head table should be stunning because it is the focus point of the reception. You can choose the double-hearted balloon decorations and the balloon trees at the end of the table. In the deem lighting, this balloon decoration will look stunning and beautiful. You can easily capture this moment for your wedding album.
Ceiling decoration:-
There are several ideas to choose from the ceiling decorations with the balloon. You can make it look beautiful with different accessories or small balloons. When the bride and groom dance for the first time after the marriage, you can drop hundreds of balloons from the ceilings. This will make your dance beautiful. The color theme balloon description in the wedding reception will create a different and attractive look. Your wedding album will be a masterpiece with this decoration.